Rady Children's Institute Genomic Medicine – Grand Rounds Genomic Series, if offering a beginner meeting for parents, Exploring Patient Family Engagement in Rapid Precision Medicine.
This is a free event on Sept. 25th from 4:30  to 6pm at Rady Children's Hospital, Education Office Building, 7960 Birmingham Drive.
If you have an undiagnosed child with health symptoms and developmental delay, if you have a genetic diagnosis but don't understand what that might means for your child, or if you are wondering if pharmacogenomics can provide better answers for correct medications, this meeting will provide the ground floor to gradually understanding where we've come in the last 10 years in genetics, what answers genomics sequencing can actually provide, how parents can be a part in shaping the acceptance of the importance of genomic sequencing by medical professionals and insurances and what families need in best practices for genetics counseling.
Any questions? Contact Karen Garman, kgarman@rchsd.org or 858-966-8330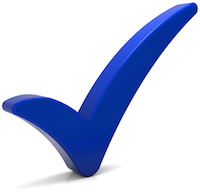 SAVE THE DATE! The Special Needs Resource Foundation has a follow up parent training on this topic which we will be working with Rady Children's Hospital on January 16th at the San Diego Regional Center.