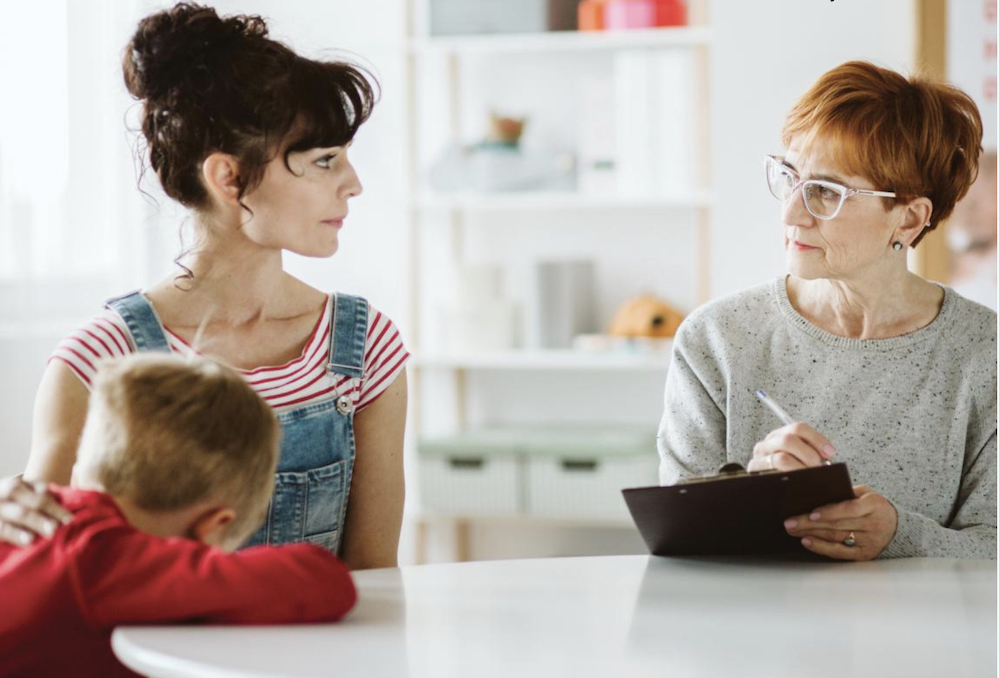 Imagine arriving at school to pick up your child from the curb where he waits every day with an aide, but he's not there. Or, picture your reaction if you discovered that the carefully crafted curriculum plan for your student was ignored because it was "too difficult to implement," according to a substitute teacher.
Unfortunate incidents like these often lead to heated conversations and broken relationships. But mistakes happen. Systems fail. Caregivers mess up. Even parents blow it from time to time.
There's a team of people helping to educate and care for your child, and whether it's a miscommunication or an actual failure, it's likely that someone will let you (or your child) down at some point.
So, what do you do when a blunder seems insurmountable? First, assess whether or not the person in question is ultimately beneficial to your child's well-being. When it's in your child's best interest to stay the course and repair the relationship, here's how to rebuild trust and move forward with confidence.
Check your emotions and ask a lot of questions. Feeling frustrated or angry are normal reactions when something goes wrong, but angry demands are rarely productive. The most urgent concern is to act immediately if your child is in danger. Once his safety is secure, start gathering information about the incident to gain a complete understanding of what happened.
Take time to collect your thoughts and cool your emotions. Asking questions like "Can you help me understand how this happened?" will be more productive than dishing out blame or criticism.
"Parents who are upset or stressed sometimes situate themselves on finding fault," says Seth Schwartz, special education attorney of Brightside Law Group. "But when you start blaming people, they become protective and may stop sharing information. You have to shift from fault to solution. That way, the person you're talking to understands that you're there to make sure this doesn't happen again, as opposed to you're just angry."
If you do lose your cool, explain that your fear got the best of you and apologize, if appropriate. Then set about the task of working together to find a solution.
Problem-solve as a team. Once the facts are established, the question becomes how to work together to correct the mistake and ensure that it doesn't happen again. Often, the trouble can be traced to miscommunication or a lack of understanding.
"Even special education teachers aren't always well-versed in all types of disabilities," says special education attorney Meagan Nuñez. "It can be very helpful for a parent to go to an IEP meeting or sit down with a teacher and explain a child's particular needs, using concrete examples."
It's important to remember that while your child's diagnosis might be included in his IEP, not everyone will understand what it means.
"Parents are used to hearing the terminology and are familiar with all the symptoms," says Nuñez. "They might think that because all the information is in the IEP and evaluations, it's not necessary to explain it again," Nuñez says. Having a meeting to clarify and explain the practical implications of your child's diagnosis helps teachers understand your unique child's specific needs.
"The diagnosis is just a label," says Vickie Christensen, a North County San Diego mom and special needs advocate. "The bigger question is, what does that diagnosis mean for the individual child."
Christensen suggests parents do what she does for her son with special needs. "Every year, I create a sheet to attach to the IEP and make a copy for his teachers to keep at their desks," she says. "It's all about his diagnosis and what it means for him on a typical day. I start with his strengths and all of the things he can do, then the things that he struggles with, and finally the safety concerns."
Giving those who work with your child a more personal picture of who he is makes it easier to develop student-centered solutions you can implement together. It also helps strengthen relationships with those who may be part of your child's life for years to come.
"It's a marathon, not a sprint," says Christensen, "and with an IEP team that can grow to be quite large, there has to be open communication to ensure your child is getting what he needs."
Learn all you can to be the best advocate for your child. Ensuring a child gets what he needs requires that parents understand the law in special education. While this might feel like a daunting task, there are many resources available to help educate and prepare parents to advocate for their children.
Schwartz suggests starting with a careful reading of the documents and assessments you already have. "There are pieces of the law embedded into the process, so as parents are learning about their child's IEP, they are getting an introduction to the road map," he says. The road map helps parents understand their rights and illuminates the distinction between wants and needs.
Christensen encourages parents to grow their knowledge by connecting with other families in the special needs community. "Get involved and learn from each other," she says. "Talk to your circle of friends. Listen to those who know what they're talking about and have more experience than you do."
Take advantage of free seminars and community groups like those offered by the North Coastal Consortium for Special Education. Watch for experts and professionals in the field who provide lectures, workshops, and free events like the "Coffee N' Chat" sessions held monthly by Brightside Law Group.
"Understanding the law in special education is about understanding when things should happen and why they should happen," says Schwartz. "It's not only about asserting your rights. It's a good way for parents to know they are picking the right battles."
Blunders are not insurmountable. Even big mistakes can be opportunities to learn and grow as you work with a team of people who help care for and educate your child. Blunders can reveal the necessity to clarify your child's needs and gain the full cooperation of your support team. Use these opportunities to help everyone move forward with confidence towards your child's ongoing success.
Jody Lee Cates is a local mom and award-winning writer who blogs about healthy relationships at www.jodyleecates.com.
RESOURCES
Brightside Law Group
www.brightsidelawgroup.com
Offers free webinars, online workshops, and other learning opportunities like "Coffee N' Chat," a monthly Q&A for parents.
Law Office of Meagan Nuñez
www.sdspecialattorney.com
Bilingual lawyer Meagan Nuñez helps parents navigate special education law through her practice and community events, such as the All-Inclusive Day of Play.
North Coastal Consortium for Special Education
https://nccse.sdcoe.net
Meetings and special events open to the public. Offers information on special education topics, resources for families, and opportunities to meet with other parents to exchange resources, knowledge and ideas.