The holidays are upon us and this is the year of the Maker!
Before you purchase holiday decor, tableware and gifts for loved ones, we'd like to introduce you to a group of talented artisans with disabilities waiting to fill your stockings and trim the tree.
ShopAble 
It's simple. Invest in your community and your community thrives. California serves adults with disabilities through a Self-Determination Program (SDP). The program is meant to customize services for each individual based on their talents and desires, rather than creating a cookie-cutter service model. SDP improves quality of life, builds independence, ensures investment into one's future, and brings awareness and viability of hiring or purchasing from individuals with disabilities.
tAble
Our Thanksgiving place setting is the collaboration of several artists: a woven piece by Sydney Pitcher from Revision, a stuffed duck created by Elmer Buck of Sophie's Gallery, and a beautiful repurposed fork napkin ring by Moyo Gazca of Moyo's Wood Arte. This lovely setting will make any adult wish they could sit at the kid's table!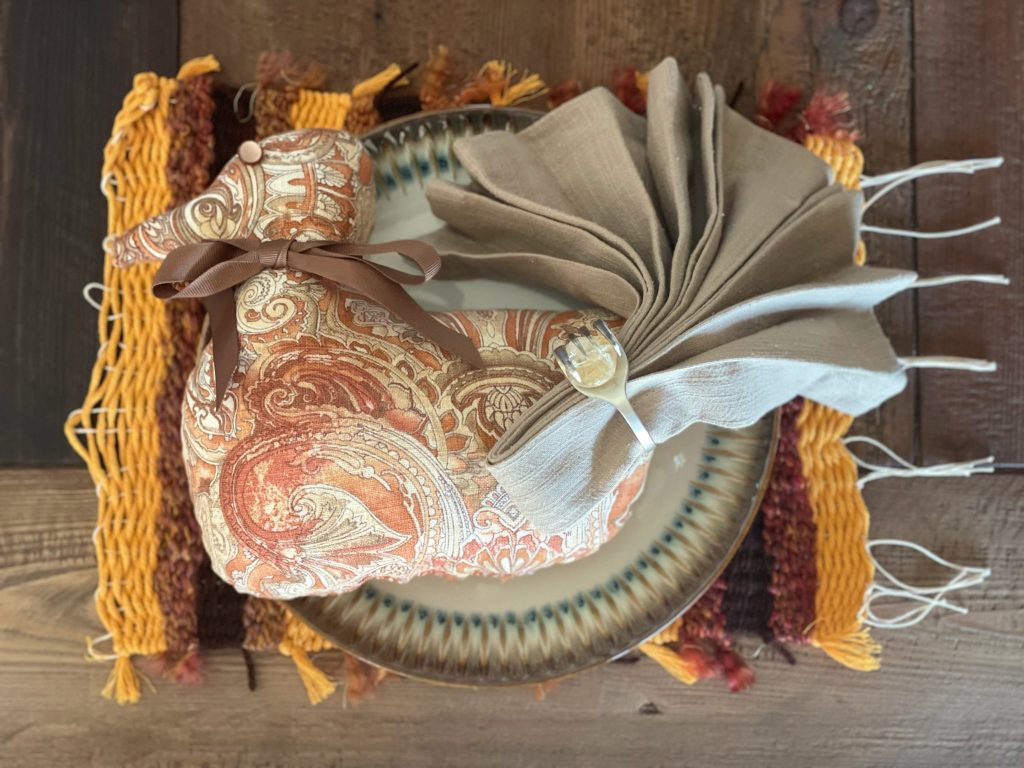 wearAble
Moyo Gazca inherited amazing tools from his Dad and a love of unique and beautiful jewelry from his mom. Driven to create rings from nut and bolts, earrings from leftover flooring and necklaces from found treasures like old spoons, everything Moyo makes is both dynamic and sustainable.
Katie Flores may paint canvases, but her art is not confined to any traditional medium. Using printing services, Katie's art has been transformed into makeup bags and totes. Carry one of Katie's pieces and you'll be asked, "Where did you find THAT?"
Vickie Lawrence creates canvases and hand-painted jewelry. Our publisher, Sharon Bay, purchased a whimsical set of beads at our recent All Inclusive Day of Play event. Perfect to jazz up a solid top or suit, Vickie's designs are as bold and fun as she is.
The weavers at Sophie's Gallery work together to create richly textured tunics, vests and jackets. Each artisan weaves for 20 minutes to an hour and then another weaver takes over, creating a rich, wearable tapestry that pairs with many different styles. Stylist and Autism mom Jazmin Ferrari Wooster paired this beautiful Sophie's piece with a banana leaf print from her St. Jazmin Sarongs line.
designAble
This hip, neutral, richly-textured nursery is infused with colorful art from Joel Anderson and the artists of Revision, an art program designed to help adults create and market their goods. Joel uses Zazzle to create cards, home products, and (new this year) wrapping paper. Revision's Joy Boe collects recyclables, art supplies and donated yarns and textiles for her team of creatives to make pieces like Katie Flores' gorgeous animal canvases, and woven and macrame art.
decoratAble
Mark Rimland has been a featured artist at Sophie's Gallery for years and his prints often fly off the shelves. The unique style of his work is perfect for decorating your home or office. Jasmine, with the help of friends at Jasmine's Banner Co., creates unique banners, perfect for birthdays, graduations and holiday photo shoots.
playAble
The whimsical, stuffed dog and cat dolls are creations of Victoria Pires of Sophie's Gallery. Victoria and her fellow artists create many types of stuffed art, including Christmas ornaments.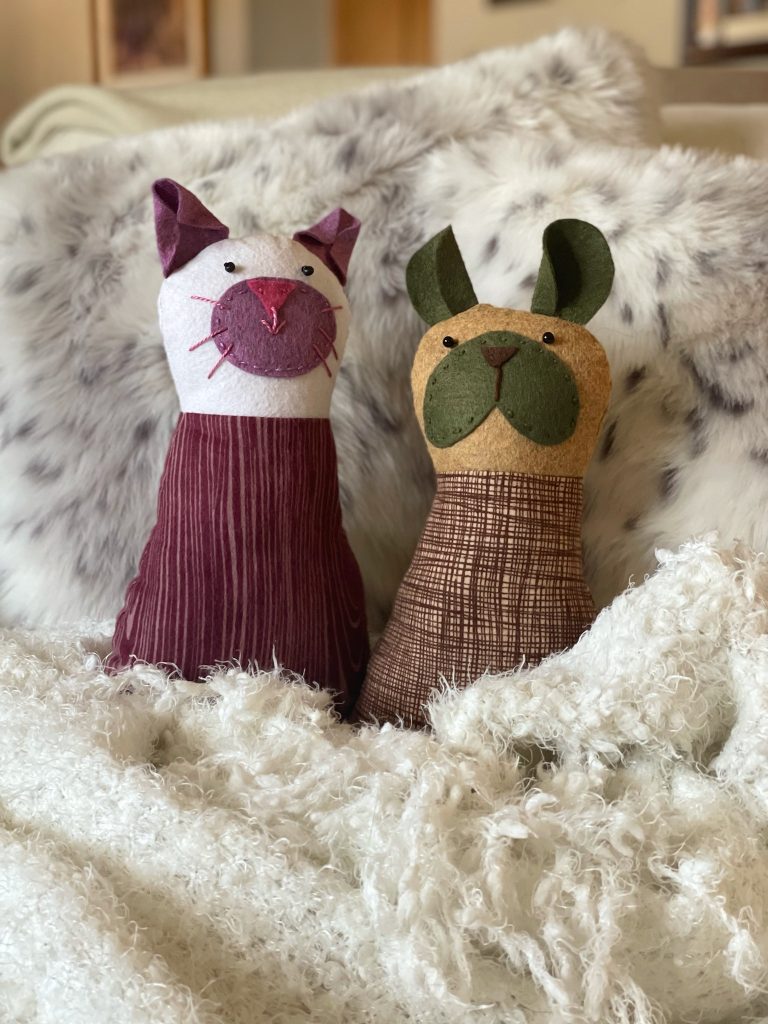 For a full list of our ShopAble artisans and businesses, please visit https://specialneedsresourcefoundationofsandiego.com/shopable-support-business-owners-with-disabilities/