Join the Special Needs Resource Foundation of San Diego for our FREE, in-person event on Saturday, June 25 from 10 am-12 noon at the San Diego Central Library – 330 Park Blvd, San Diego, 92101.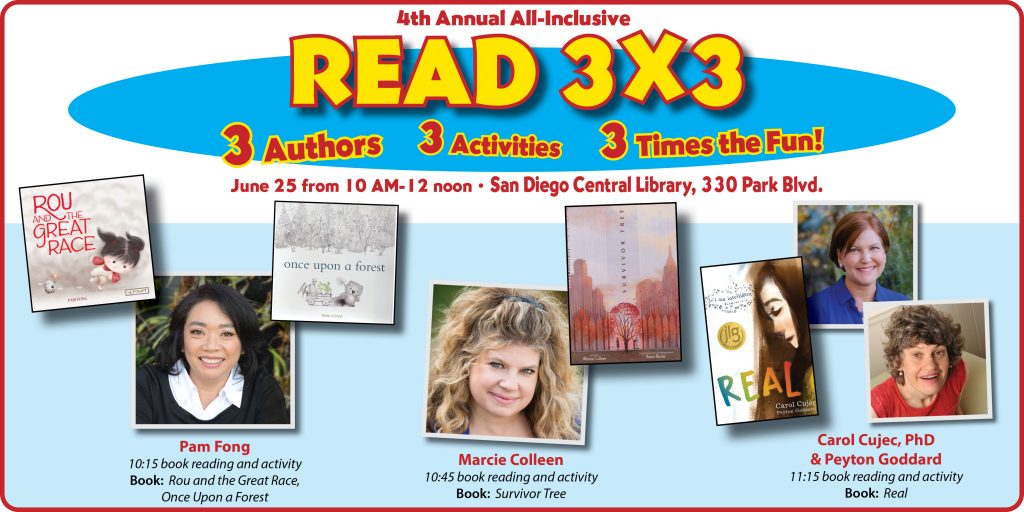 Three authors, Pam Fong, Marcie Colleen and Carol Cujec, PhD & Peyton Goddard, will entertain children of all abilities with a book reading and a unique, themed craft. Parents can gather resources from local businesses. One free book per child, while supplies last.
Register on Eventbrite at
https://www.eventbrite.com/e/320346393687
Thank You Sponsors!