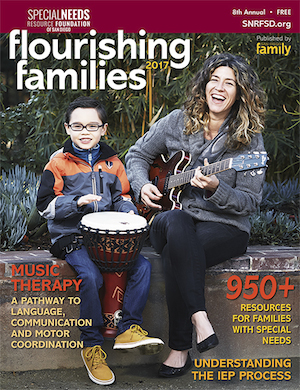 Two years ago, Steph Johnson and Brady Grinnell were on the cover of Flourishing Families, our annual publication featuring resources and articles for parents of children with special needs. Brady has Autism and was featured as part of an article on music therapy, while local musician Johnson was highlighted for her work with Banding Together and Voices of Our City Choir. So, what are our cover people up to now?
Last week Johnson and the choir (made up of San Diegans experiencing homelessness and other volunteers) received the Golden Buzzer on America's Got Talent! The Golden Buzzer catapults them past the second round of eliminations to the final round of competition. See their performance on America's Got Talent at www.voicesofourcity.org.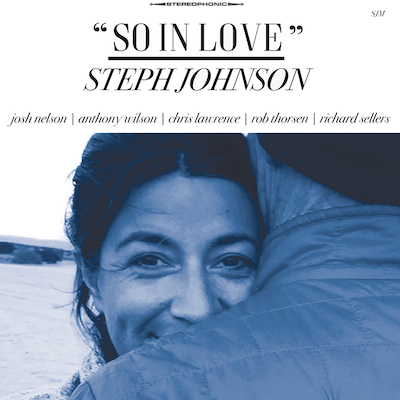 Johnson debuts her new album, So in Love, featuring real-life love Rob Thorsen on bass. Their South Park home is a hub of music learning and social change, with Thorsen leading young musicians to the forefront of jazz performance through his work with the Young Lions Jazz Conservatory, and Johnson impacting the lives of San Diego's homeless with Voices of Our City Choir. Choir members' lives are often changed through their choir experience: finding shelter, new instruments and fresh outlooks for the future.
Brady has had an amazing few years of growth, as he continues piano and viola with Greene Music Education Center. His family's home is abuzz with all genres of music, as his parents are music educators at Grossmont College and performing jazz musicians. Brady has perfect pitch and can often be heard singing Mozart sonatas for fun.
"Music calms him," says mom Melonie, alluding to the fact that music is a wonderful way to soothe and regain focus for children with Autism.
In both homes, music is more of a culture than a recreation. Music provides connection for their families and a golden future.
Emily Dolton is a resource specialist for SNRFSD and the mom of a teen jazz bassist.