We are excited to present our 12th annual publication of Flourishing Families, the resource guide for parents who have children with special needs.
There are 1,200 resources to help families find services in San Diego County and Imperial County, organized by diagnosis and needs. Plus, we offer great articles, covering topics from what to do after you have a diagnosis to the benefits of genome sequencing and how to rebuild trust after there has been a communication breakdown. There are even toy reviews.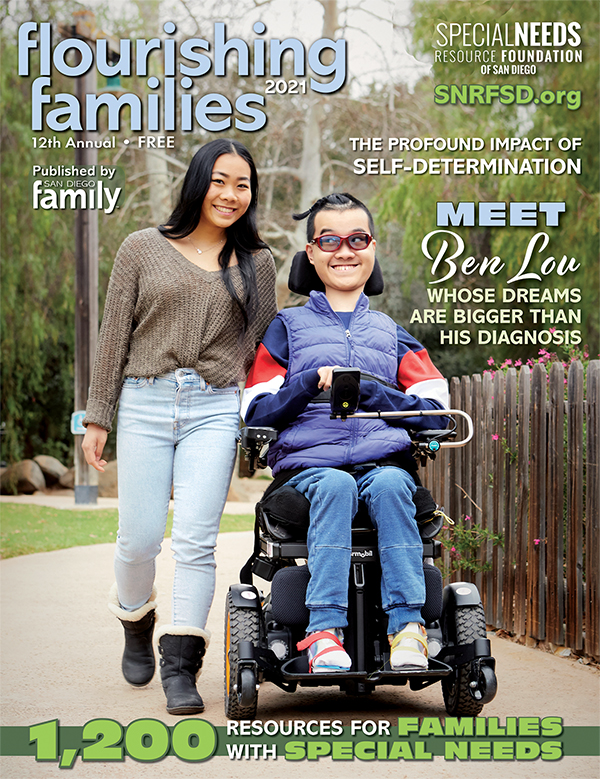 Read about Ben Lou, the local teen on our cover, who has done some amazing things. He has won math competitions (even traveled to Beijing to compete) and given a speech about the need for better accessibility while traveling.
If this is the first time you've seen Flourishing Families, we hope you find it to be valuable. Please let us know specialneeds@sandiegofamily.com. Stay connected by signing up for the Flourishing Families eNewsletter that comes out twice a month.
A big thank you to our grant sponsors, the Foundation for Developmental Disabilities and the County of San Diego as well as all of our advertisers who support this publication and our mission to help parents and advocates find resources for the special needs community.