You already know the importance of eating and shopping local—now join the movement to GIVE locally. San Diego Gives is shining a light on the tremendous work of nonprofits throughout the county in a 24-hour event on Sept. 8. Every dollar of each donation stays local to help our community.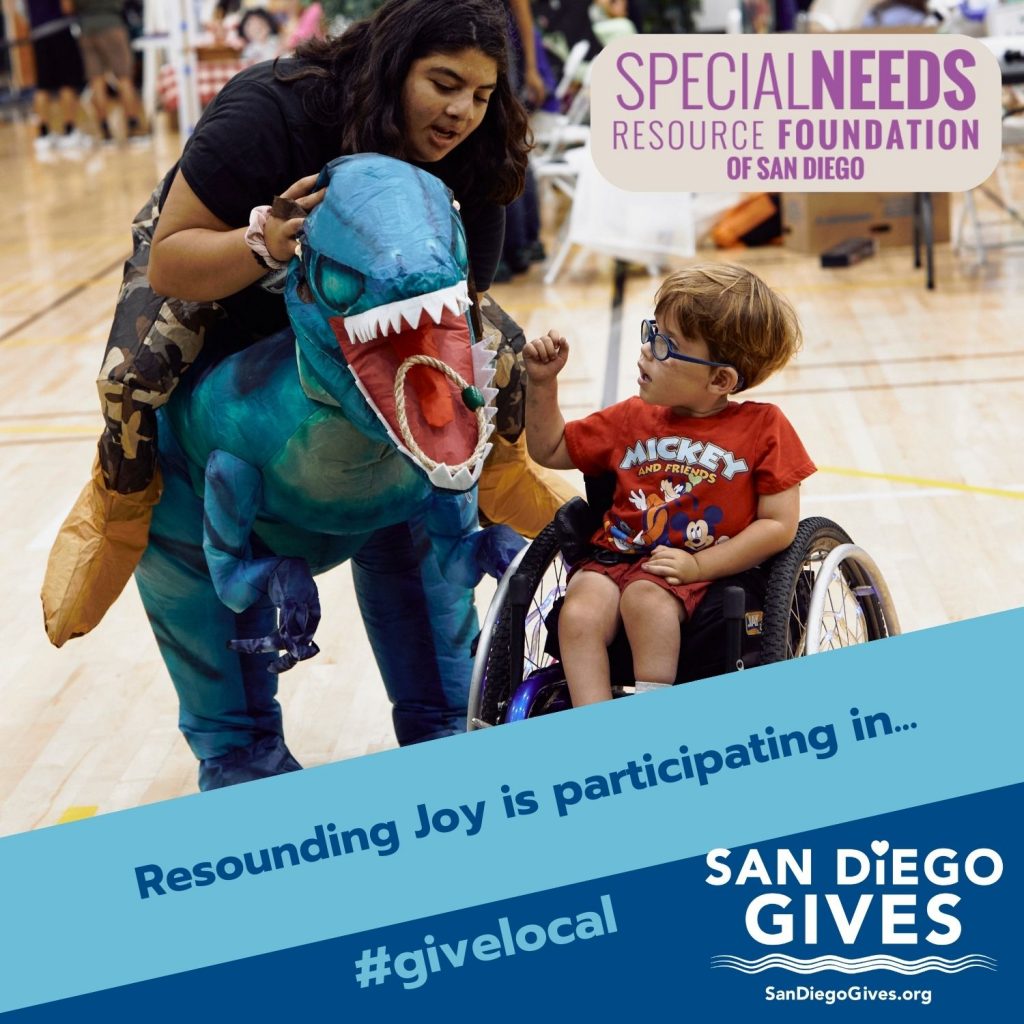 If your "jam" is supporting children with disabilities or fostering inclusivity, please consider donating on Sept. 8 to our nonprofit, the Special Needs Resource Foundation of San Diego, which annually hosts four fabulous free events for local families and publishes the award-winning annual magazine Flourishing Families (also free).
Make your donation at www.sandiegogives.org/ organization/Special-Needs- Resource-Foundation-Of-San- Diego.
Thank you!