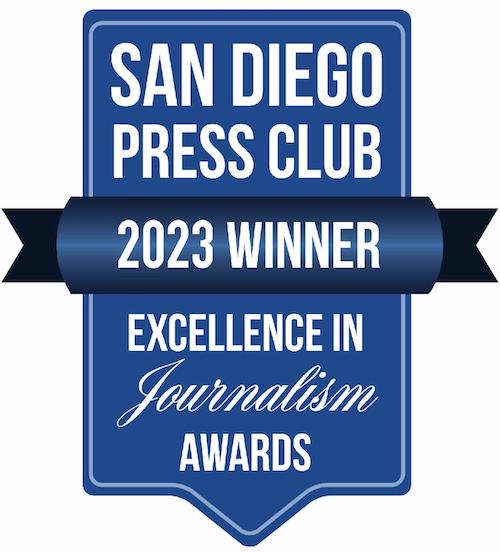 Social groups are an excellent way for young people to build community and self-confidence. There is great joy in meeting regularly with those who share special interests. Of course, it can be challenging to find the right group—and even costly (but note that there may be funding available for regional center clients). Read on to help kids and young adults find social opportunities.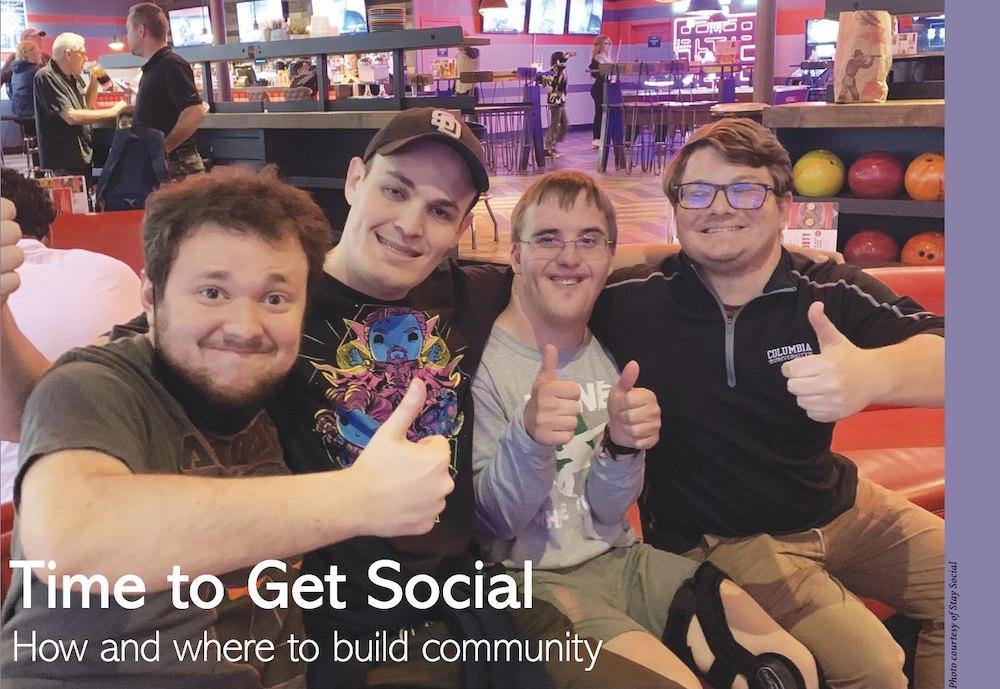 Know Your Child
Before choosing a social activity, consider your child's personality and interests. What sort of activities has he expressed interest in? If you're stumped, try imagining where his future friends might be hanging out right now. What activities do you think kids like him would enjoy?
Know Where to Look
There are several inclusive social groups and activities that welcome people of diverse abilities. The trick is knowing where to find them. Flourishing Families and www.SNRFSD.org are great places to start. Consider reaching out to groups in areas such as Music and Art Therapy, Fitness and Yoga or Recreation.
Be sure to check out Social Skills Groups if you have a child or young adult who could benefit from professional coaching in this area. Learning social skills can help kids connect with others and make friends.
Learn about School Programs
Find out if your child's school participates in Best Buddies—a program that promotes friendship between people who have Intellectual/Developmental Disabilities (IDD) and those who don't. Participants enjoy having an automatic "in" at school social events like dances and football games, in addition to more friendly faces around campus.
Another excellent school-based program is Circle of Friends, which promotes inclusive groups of 2-3 students, creating peer connections for students who are socially isolated because of disability or other challenges. Students enjoy advisor-led group activities as they get to know each other, then commit to weekly lunches together for the rest of the school year. This is a great way to form genuine friendships.
Consider a Mix of Inclusive and Special Programs
Some of the best groups strive to provide inclusive programming—connecting children with special needs to their typically developing peers. However, kids with special needs can also benefit from spaces that are just for them.
"Ultimately, inclusion is amazing and necessary, but individuals with disabilities also need each other," says Cathy Breen, founder of Stay Social (see below). "All of us relate to and have the closest bonds with those who share similarities both in our interests and struggles."
SPOTLIGHT: Stay Social
Stay Social hosts mixers and guided socials for people with IDD. The group also works with local businesses to create adjusted learning, fitness, and recreation opportunities for its members. "We have bowling nights, pickleball, ceramics classes, art classes at Encinitas House of Art, mini golf—even Orange Theory has adjusted classes for our members," says Founder Cathy Breen. "We plan to expand classes and fun events in the community and are always asking our members what they are interested in, so we can make it happen."
Breen started the group with her son Thomas, 23, who has Intellectual Disabilities and is on the Autism Spectrum. Thomas struggled to find a satisfying social outlet after graduating from high school. "After years of trying to pull together groups of parents to organize clubs for our neurodiverse children, I realized that it would take a full-time effort to create the infrastructure of something consistent, sustainable, and have potential to grow with the members' needs and interests," says Breen.
Mixers are scheduled once or twice per month at the Encinitas Community Center. Each event has a fun theme, like Comic-Con, talent show or game night. The feedback from participants has been positive so far. Members love that social gatherings are now a regular part of their lives, instead of something that rarely happens. To learn more and join the fun, visit www.staysocialnow.com and follow the group on Instagram @staysocialnow.
SPOTLIGHT: Therapeutic Recreation Services
Operating under the San Diego Parks and Recreation Department, Therapeutic Recreation Services (TRS) provides specialized recreation opportunities for children and adults of all abilities.
For children ages 3–12, popular programs include monthly outings to fun locations like the San Diego Zoo, Belmont Park or Chuck E. Cheese. TRS also hosts a monthly playday—a three-hour play session with a kid-friendly theme. Seasonal offerings include school break camps and brunch with Santa. For kids ages 12–18, TRS offers monthly "kick-backs" and outings.
Any child is welcome to attend a TRS event. Children with disabilities are fully integrated with children who do not have disabilities. This allows parents to send siblings along for inclusive family fun. Staff will adapt activities to accommodate each participant's needs and ensure a positive experience for everyone.
To register for programs, participants must complete an assessment with a therapeutic recreation specialist. This assessment is free and helps TRS understand each participant's needs, behaviors and best accommodations—including 1:1 support, if needed. Once the assessment is complete, parents can register their child for any class through The City of San Diego Recreation Center and staff will ensure that accommodations are provided.
"The impact of our recreation programming for families is huge," says Gerald Cunanan, Supervising Therapeutic Recreation Specialist. "The feedback we receive from parents is that they wish they had found out about our services sooner." To learn more visit www.sandiego.gov/therapeuticrecreationservices.
Anne Malinoski is a contributing writer. She lives in Santee with her husband and two sons.